I got an email from my in-laws with a 'cake-in-a-cup' recipe. Well, if you know us, we love cake especially chocolate cake, I HAD to try it out. I didn't want to cook dinner (half the kids were gone sleeping over at G&Gs), this would be much more fun.....
1. Gather all the ingredients.
2. Measure carefully.
3. Crack the eggs with care.
4. Steady hand when measuring liquids.
5. Stir well.
6. Place in the mircowave and watch it grow. (Scott's got the most height, but I didn't get the picture.)
7. Allow to cool.
8. Add ice cream.
I chose to put mine in a bowl.
9. Eat up! Cake for dinner, what could be better?!
You too can have a cup-o-cake:
4 Tbs. flour
4 Tbs. sugar (decrease 1 Tbs. for higher altitude)
2 Tbs. cocoa
1 egg
3 Tbs.milk ( increase extra tbs. for higher altitude)
3 Tbs. oil
3 Tbs. chocolate chips ( melted, optional)
a small splash of vanilla extract
1 large coffee mug
Add dry ingredients to mug, and mix well. Add the egg and mix well.
Pour in milk and oil and mix well. Add choc. chips and vanilla extract
and mix again. Put your mug in the microwave and cook for 3 mins. at
(1000 watts)high. The cake will rise over the top of the mug, but don't
be alarmed.
Allow to cool a little, and tip out onto a plate if desired...EAT (this
can serve 2 if you feel slightly more virtuous).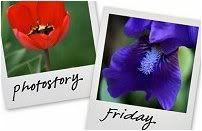 Hosted by Cecily and MamaGeek